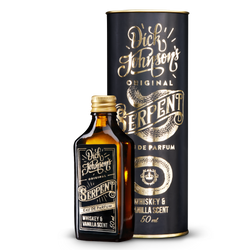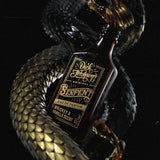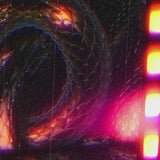 Eau de Parfum Original
SKU: 6430076875006
Apologies, but this product cannot be purchased from our online store because the perfume contains alcohol, which cannot be shipped from Finland abroad. We apologize for the inconvenience. This does not apply to business customers.
Eau De Parfum Serpent is a captivating fragrance that combines the alluring scent notes of whiskey and vanilla. The best way to describe the scent is with our customer's comment, "Masculine and sexy."

We wanted to add more power and depth to this perfume, and we are extremely pleased with the result. Serpent Eau De Parfum is a Small Batch product, just like Dick Johnson's style, so each batch is slightly different from the other, making each product unique.

The composition of the fragrance consists of carefully selected scent notes. The top notes include pink pepper, saffron, lemon, rosemary, orange, and pine. The heart notes bring out sandalwood, cedarwood, tonka bean, and lavender. The base notes complement the fragrance with musk, vanilla, patchouli, and amber.

Customers have praised the allure of this masculine and sexy Whiskey & Vanilla fragrance. Serpent Eau De Parfum has captivated both men and women alike. The intensity of the scent is just right, and it lasts on the skin for a long time.

Serpent is a high-quality and long-lasting perfume that contains a high concentration of essential fragrance oils. This means that its powerful scent lingers on the skin throughout the day. A few sprays are enough, enveloping the wearer in a subtle masculine fragrance.

Serpent Parfum is designed for the modern man who wants to stand out from the crowd. This fragrance demands attention and creates a sophisticated, confident impression. It is the perfect choice for special occasions, dinners, or simply for everyday use when you want to feel confident and sexy.

Serpent Eau De Parfum is produced at Dick Johnson's own Dick's Brewery factory, ensuring the product's quality!

Detailed fragrance description:

Top notes: Pink pepper, saffron, lemon, rosemary, orange & pine
Heart notes: Sandalwood, cedarwood, tonka bean & lavender
Base notes: Musk, vanilla, patchouli & amber


Instructions for use: Spray Serpent on the skin, avoiding the eyes. Enjoy the masculine and sexy scent.