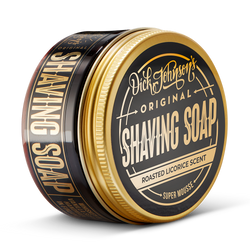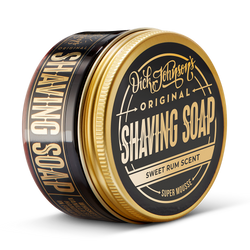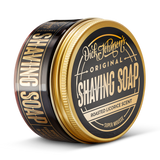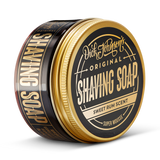 Shaving Soap Super Mousse 80g
SKU: 6430076876584
Shaving Soap Super Mousse is a shaving soap made by hand using traditional methods. Super Mousse provides an extremely enjoyable shaving experience for those who like to shave the traditional way. The soap gives you a creamy foam with a couple of brush movements. We added moisturizing shea butter to the product so that you would avoid the typical tension in the skin after shaving, as well as rosemary extract that reduces facial swelling and regulates the sebaceous glands.
The shaving soap is recommended to be used together with a shaving brush. Soak the shaving brush in hot water. Load the brush with soap by spinning the brush on the soap. Apply the foam on the face.
There are a couple of different fragrance alternatives:
Roasted Licorice: An adorable scent of licorice.
Sweet Rum: A sweet and fruity scent of rum.
Lather the shaving soap with a brush. Apply the foam on the area you are going to shave. Shave with the Aiguise razor


Ingredients: Sodium Palmate, Sodium Palm Kernelate,Ricinus Communis Seed Oil,Butyrospermum Parkii Butter, Parfum,Cocos Nucifera Oil,Tetrasodium EDTA,Tetrasodium Etidronate,Kaolin